Regular price
Rs. 2,231.25
Regular price
Rs. 4,463.39
Sale price
Rs. 2,231.25
Unit price
per
Sale
Sold out
"Lifetime Warranty:We Stand by You Forever!"

🌟 Hello Beautiful Soul, We See You!
Are you caught in the tug-of-war between the desire to achieve peak fitness and the drudgery that often accompanies traditional workout regimens? 
We get it. Truly, we do. 
At Importikaah, we've not just designed a product; we've choreographed a fitness revolution that celebrates every twirl, every calorie burnt, and every milestone you achieve. 
Every spin you take is an act of love for yourself—a moment of sheer celebration.


Why The Importikaah Smart Weighted QuickFit Hula Hoop Should Be Your Go-To Fitness Ally?
🔥 Ignite Your Caloric Furnace—With Love
Free yourself from the monotony of treadmills and indulge in a liberating, 10-minute hula-hooping session that burns up to 90 calories. Feel not just the burn but also the joy.
🎉 Dive into an Ocean of Exhilaration
Life's too short for boring workouts. We've added a generous dash of fun to your fitness journey, making it a delightful experience you'll look forward to each day.
💪 Sculpting Your Dream, One Spin at a Time
See your waistline elegantly narrow and your core strength surge, each spin serving as a brushstroke in the masterpiece that is you.
💖 Nourish Your Soul, Boost Your Spirit
Embrace the wave of uplifting endorphins and newfound energy. You're not just working out; you're stepping into a stronger, more confident version of yourself.



Your Journey to Wholeness, Simplified:
1️⃣ Quick Assembly, Tailored Fit
With a simple click of its 24 modular pieces, adjust the hoop to hug your waist perfectly. Our empathy comes through in each ergonomic curve.
2️⃣ Comfort and Magic, Rolled Into One
Our 360-degree shock-absorbing massage ring offers a dual thrill of therapeutic relaxation and dynamic action, all in one movement.
3️⃣ Ready, Set, Dance!
Lock the buckle, and you're all set to dance your way into fitness. Embrace the rhythm and the freedom.
4️⃣ Progress at Your Own Melodious Tune
Begin with a sweet 20-minute session and then challenge yourself progressively, echoing your own unique pace and rhythm.
Importikaah Quality—A Symphony of Durability and Silence:
🌟 Unbreakable Commitment:
Crafted from robust ABS plastic, this hoop mirrors your resilience. It's built for the long haul.
All Your Heartfelt Questions, Answered With Care
✅ For the Fitness Newbies?
Absolutely, we welcome souls of all fitness backgrounds.
✅ How Much Time to Invest?
20 soulful minutes a day is your golden ticket to transformation.
✅ Adjusts to Fit Me?
Absolutely, because one size does not fit all. Fits waist sizes up to 47 inches.
✅ Will I See Results?
In as little as 5 days, witness the wonderful unfolding of your transformation.
Time to Unfurl Your Wings!
This is more than a purchase—it's an investment in the jubilant celebration of you. Don't miss the train to a more radiant and healthier self.








The Importikaah QuickFit Challenge: Transform Your Fitness in 30 Days, Risk-Free!

Are you ready to redefine your fitness journey? Importikaah introduces the ultimate offer for our revolutionary Smart Weighted Hula Hoop.

Here's the deal:

1. 30 Days Risk-Free: Order the Smart Weighted Hula Hoop from our website, and try it out for a full 30 days. If you don't feel a difference in your fitness or aren't satisfied, return it. No questions asked.

2. Lifetime Warranty: We believe in our product's durability and quality. That's why we offer a lifetime warranty on our Smart Weighted Hula Hoop (Excluding weighted ball) If it ever gets damaged, we'll replace it for free, forever.

3. We Pay for Your Progress: Share your 30-day transformation journey with us, with before and after photos. The most inspiring transformation each month gets their entire purchase price refunded!

4. Spreading the Word: If you love the Smart Weighted Hula Hoop and refer a friend to buy from our website, we'll give both you and your friend a 20% discount on your next purchase.

Benefits to you:

- No risk trial. If it doesn't work for you, you lose nothing.
- A product that stands the test of time with a lifetime warranty.
- An opportunity to win back your entire purchase price.
- Save more by referring friends.

Benefits to Importikaah:

- Gains authentic user testimonies and transformation stories.
- Word-of-mouth marketing and increased sales from referrals.

If we don't deliver the promise of a transformative fitness tool, you don't pay. It's that simple. Join the fitness revolution with Importikaah QuickFit Hula hoop.

🌟 Stocks Are Limited, So Why Wait? Click 'Add to Cart' and Start Your Joyful Journey Today!
Share
View full details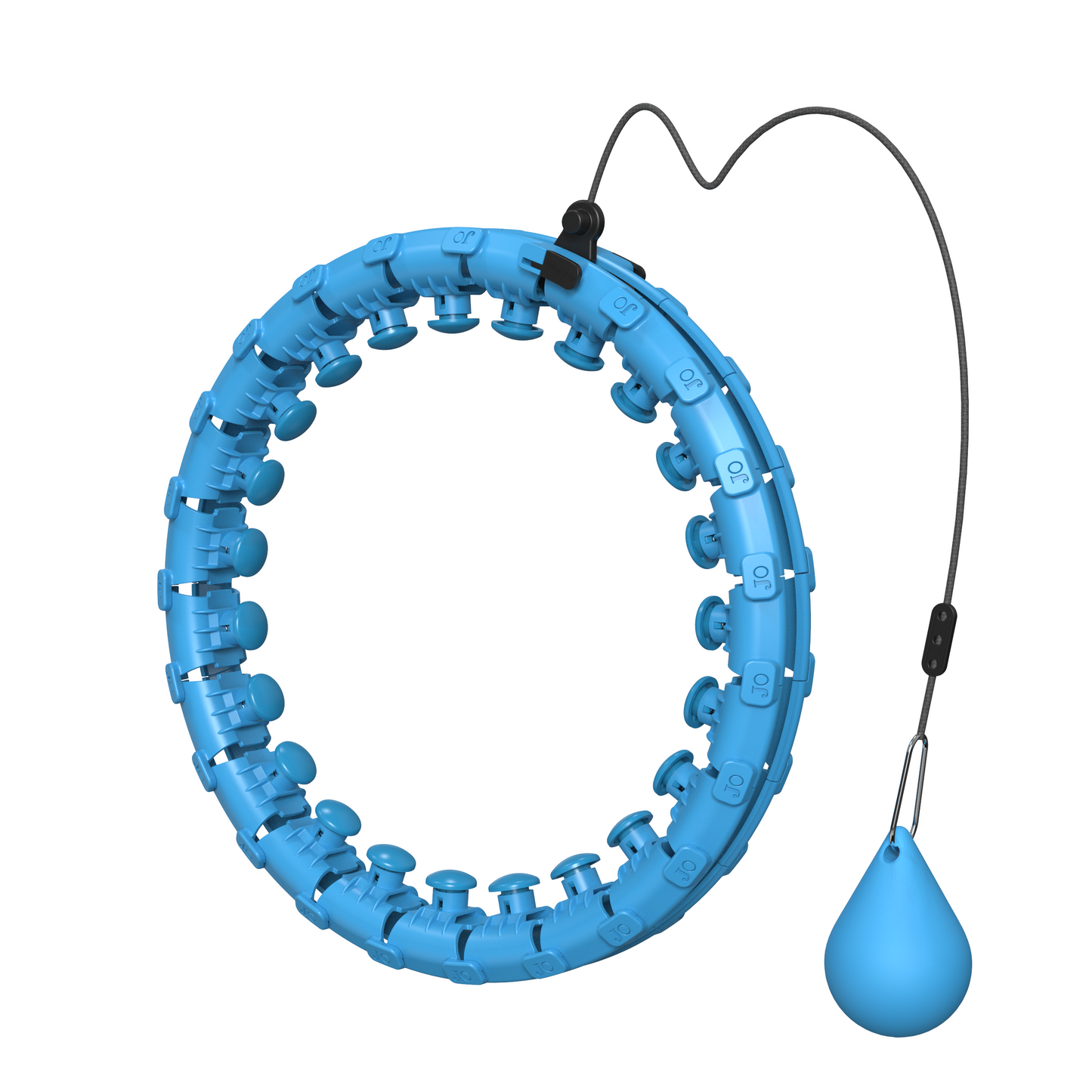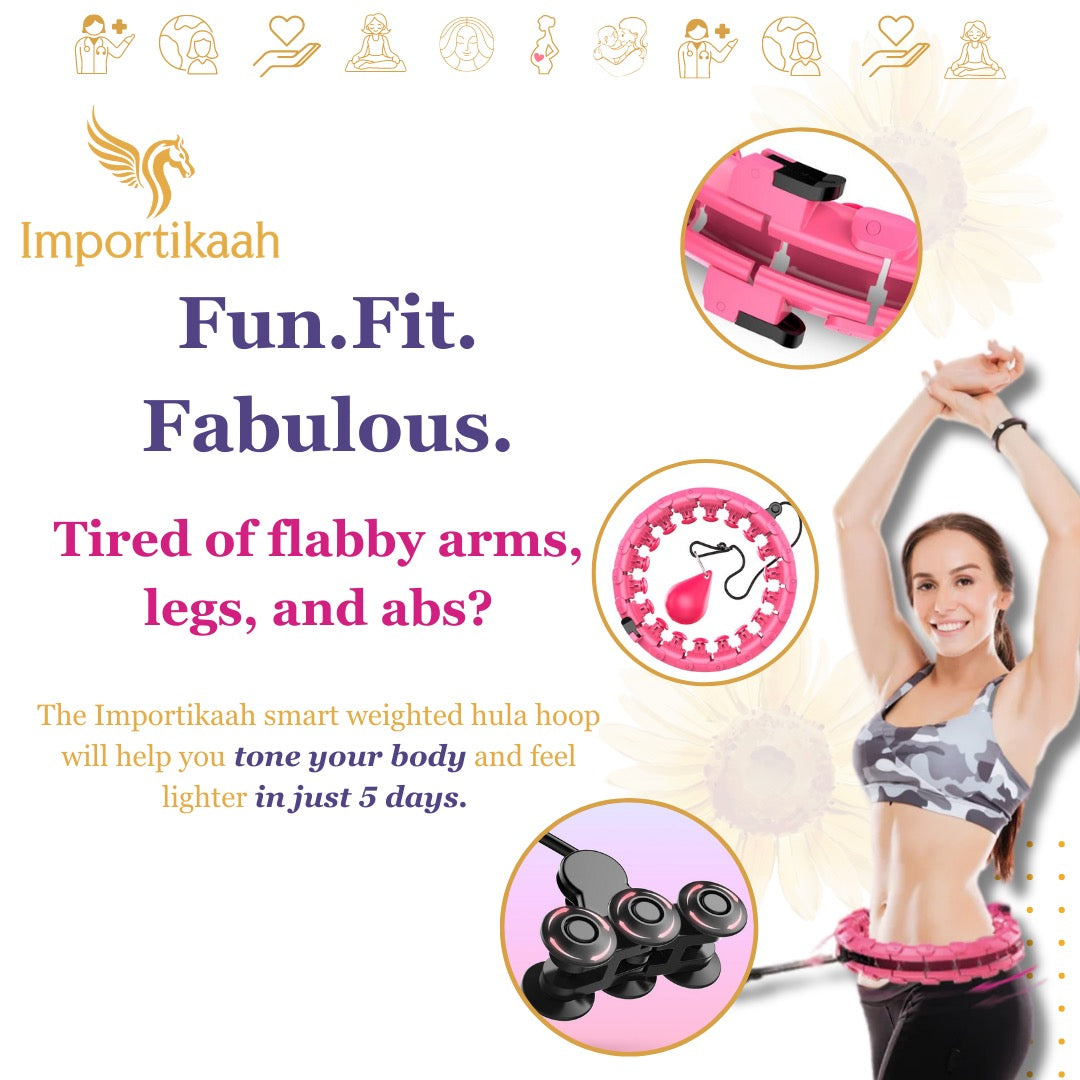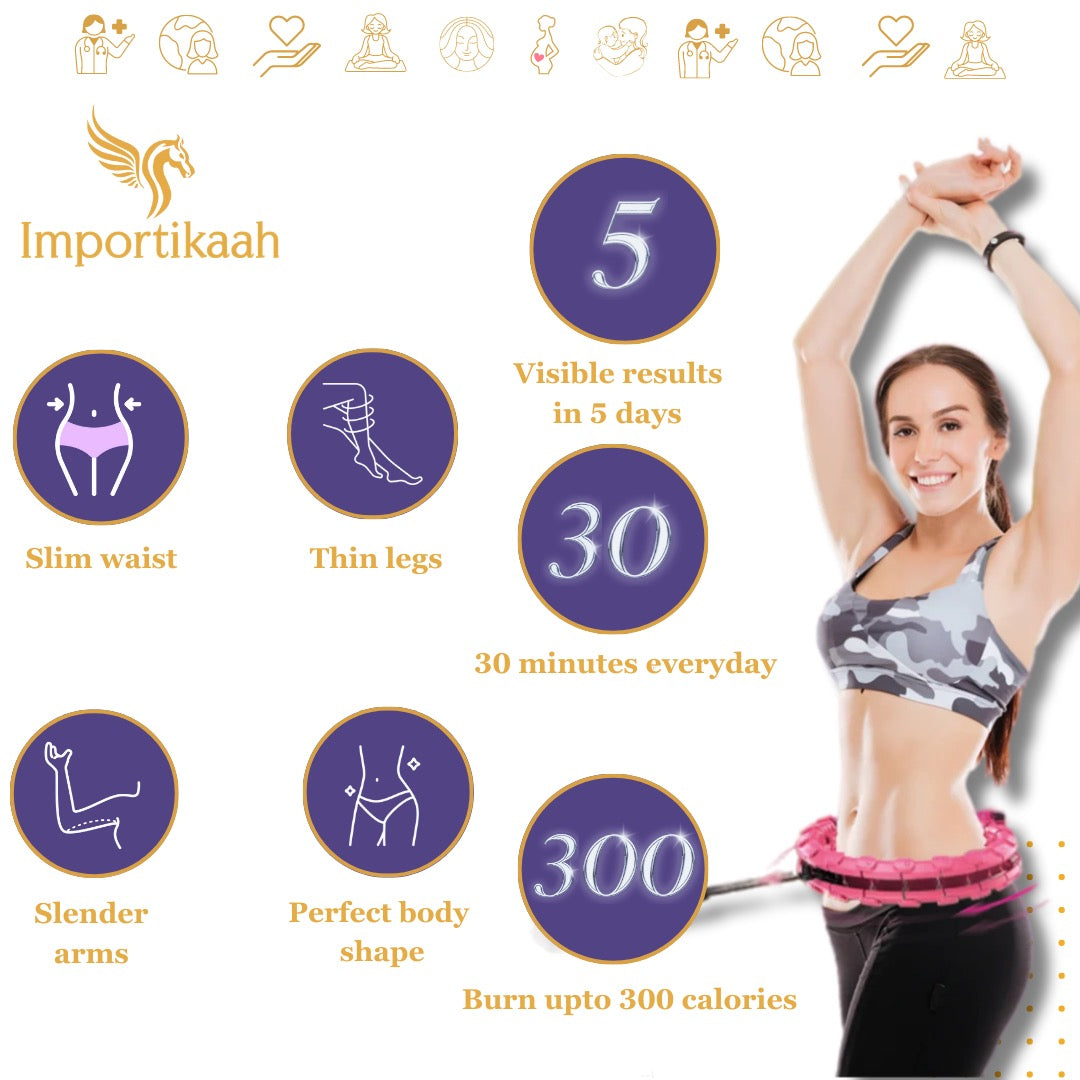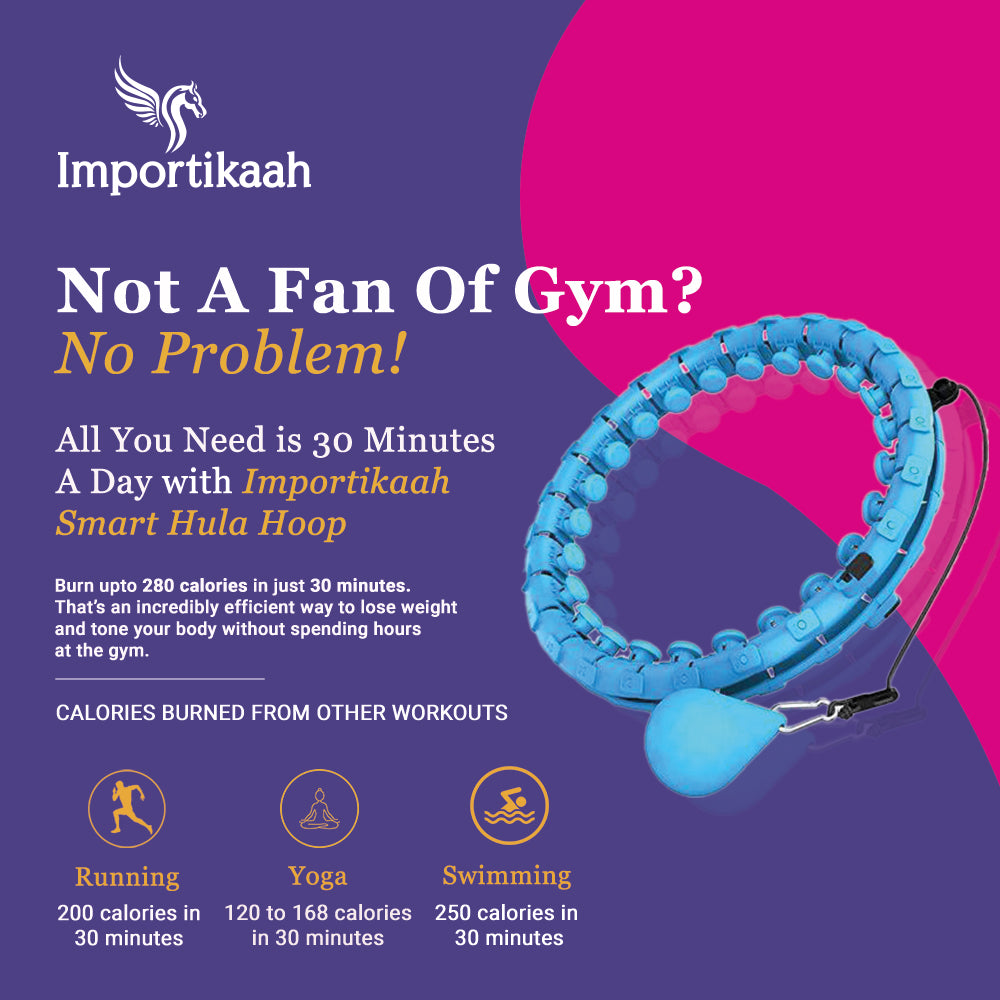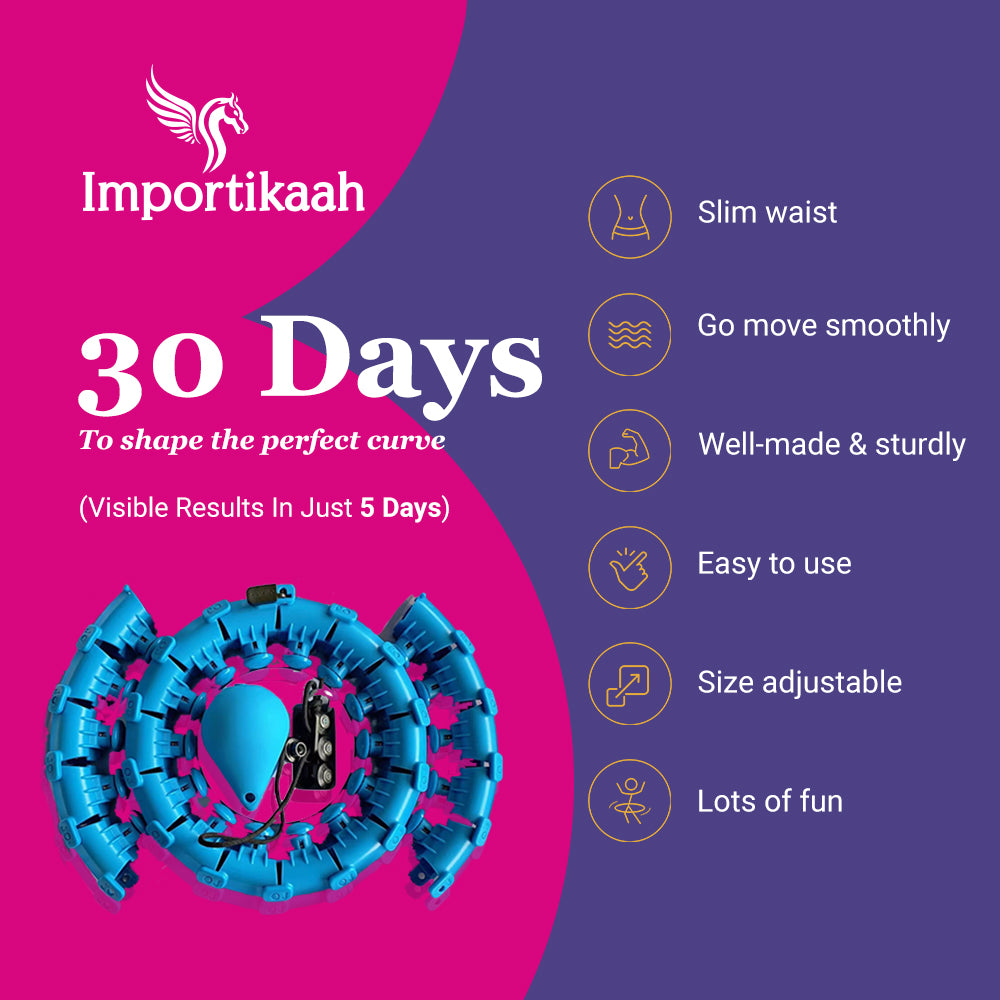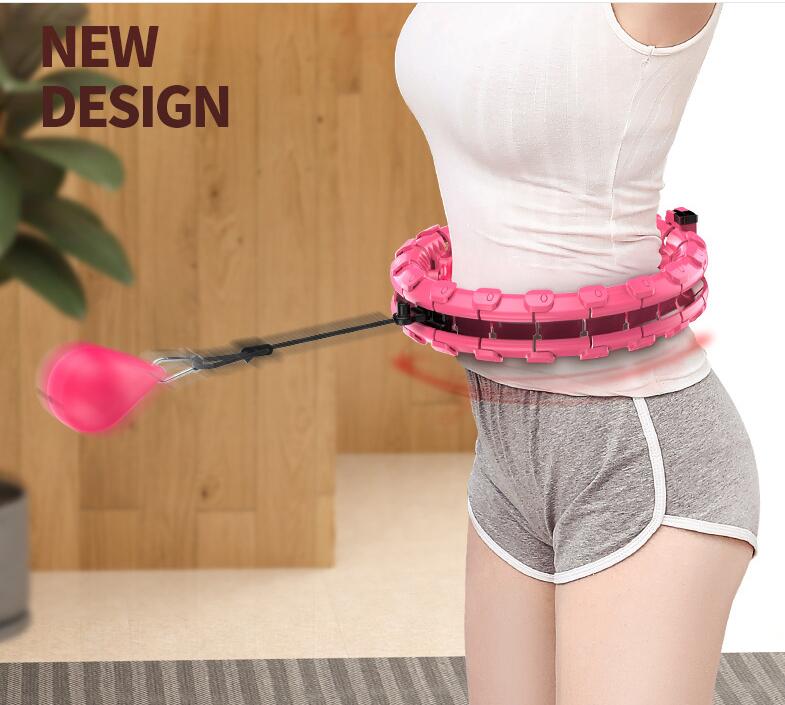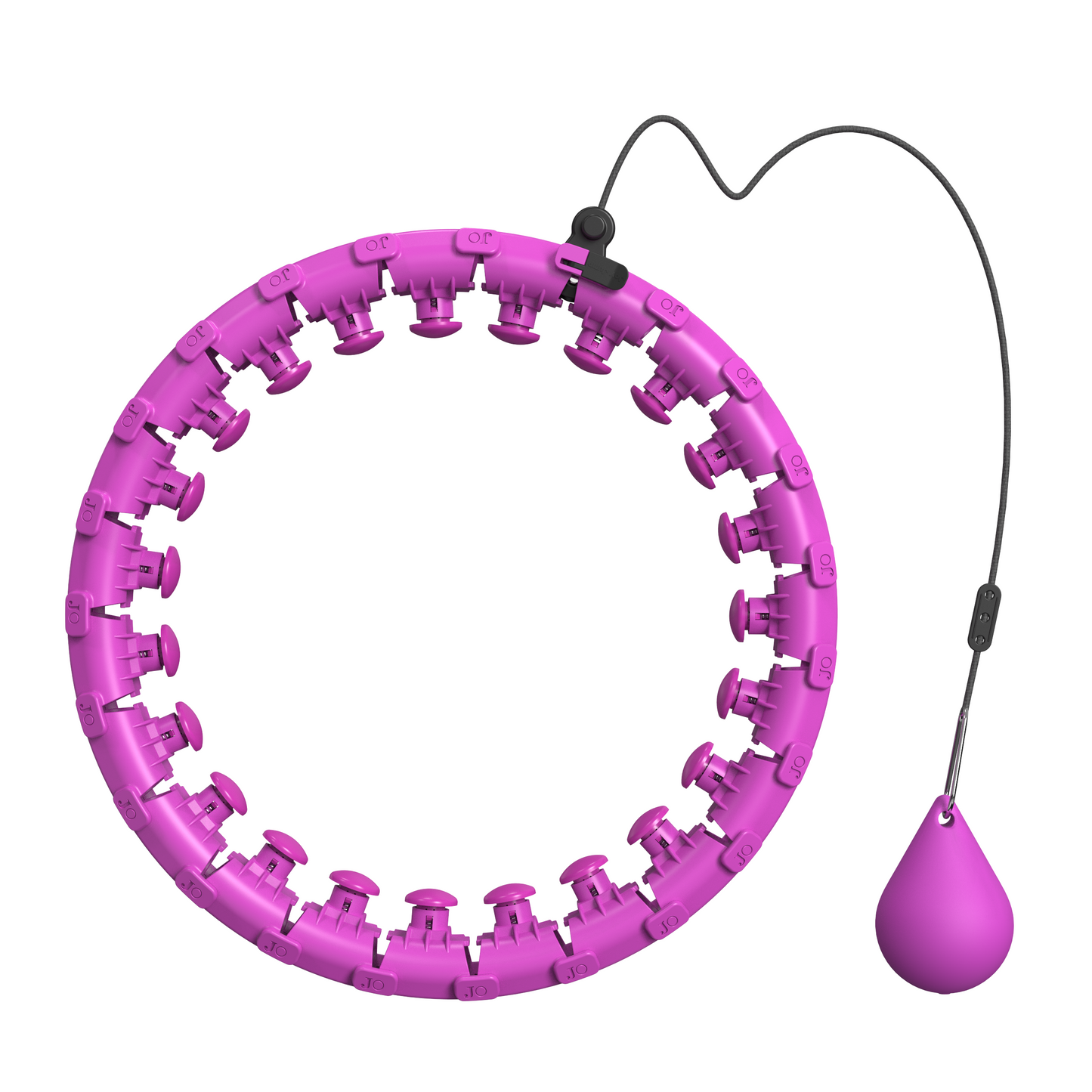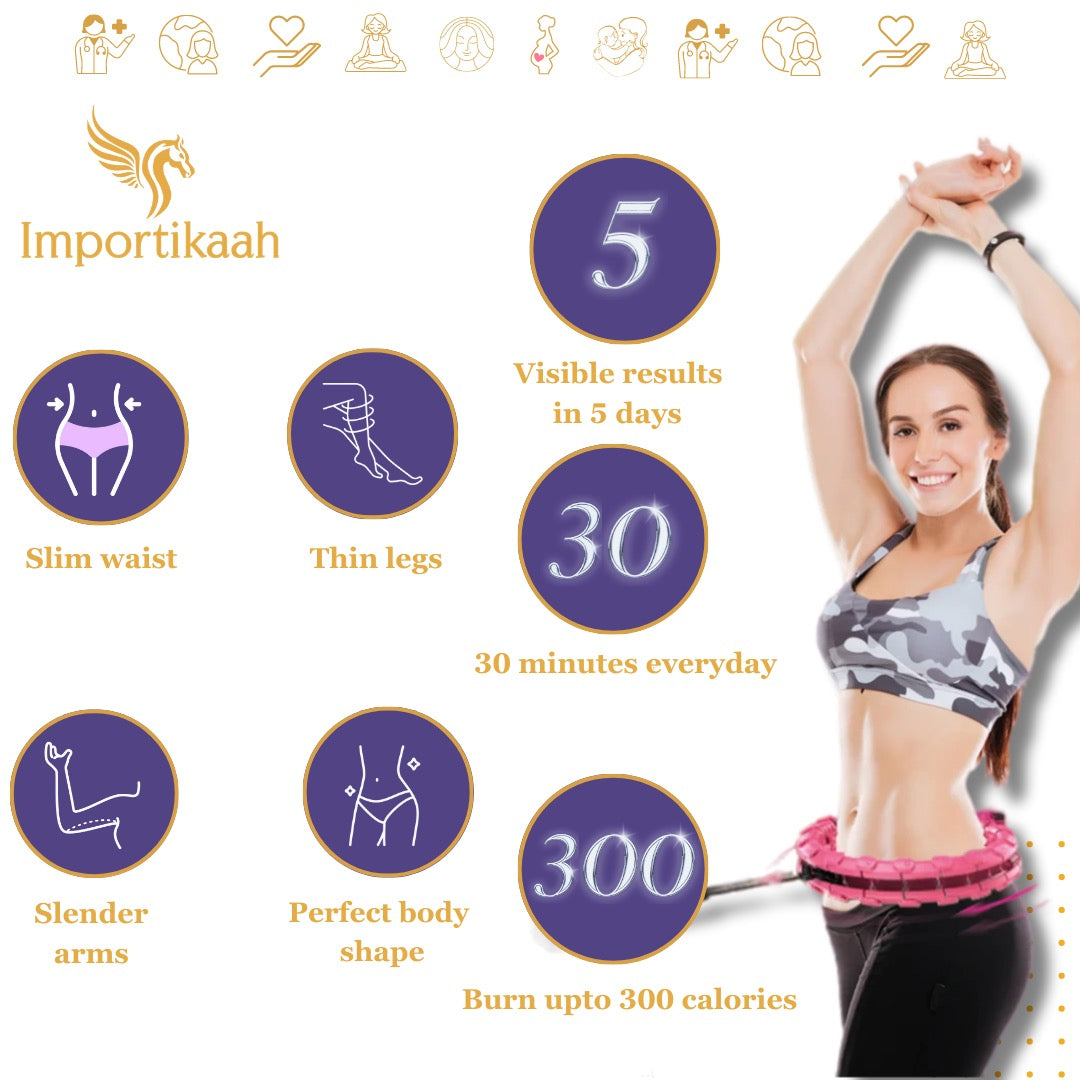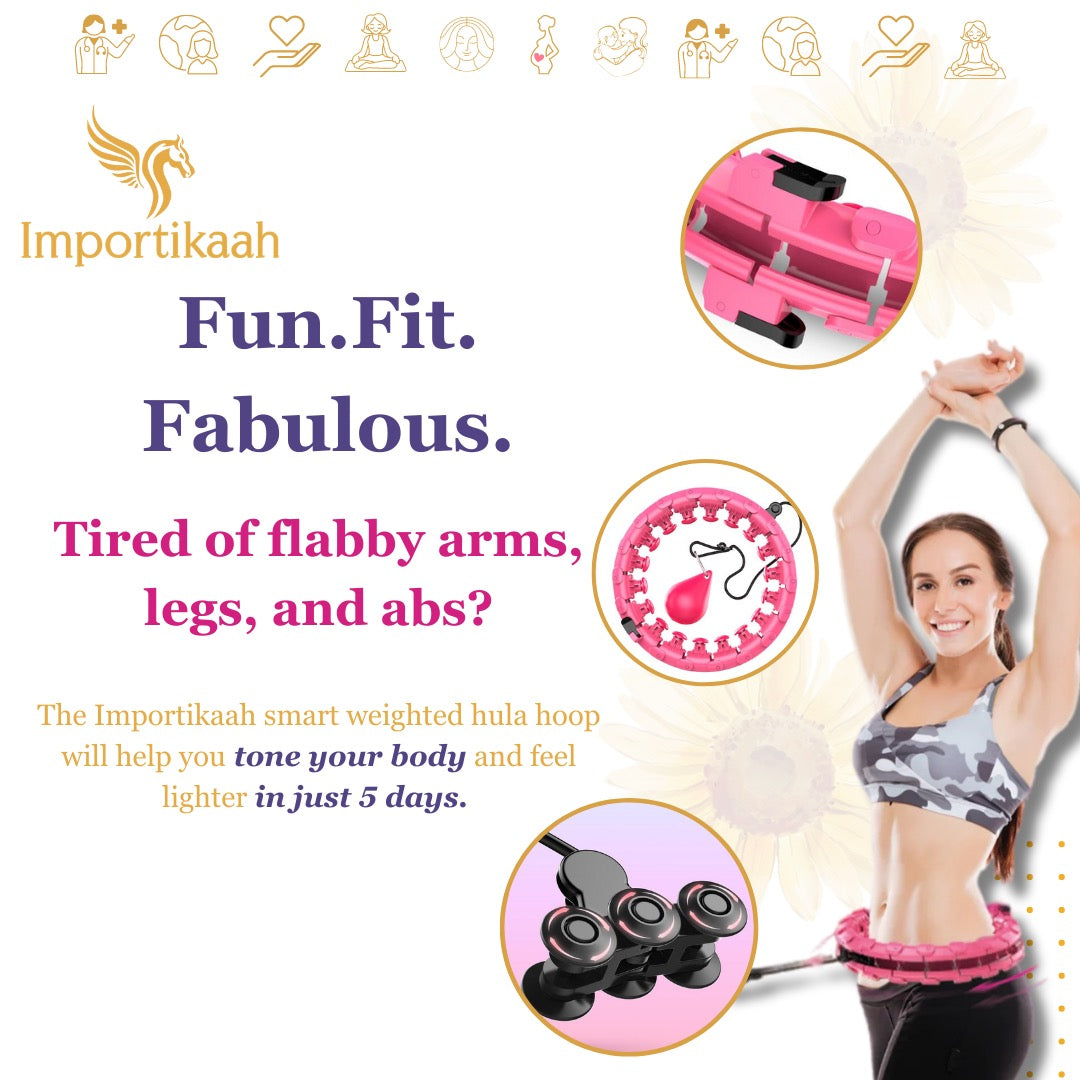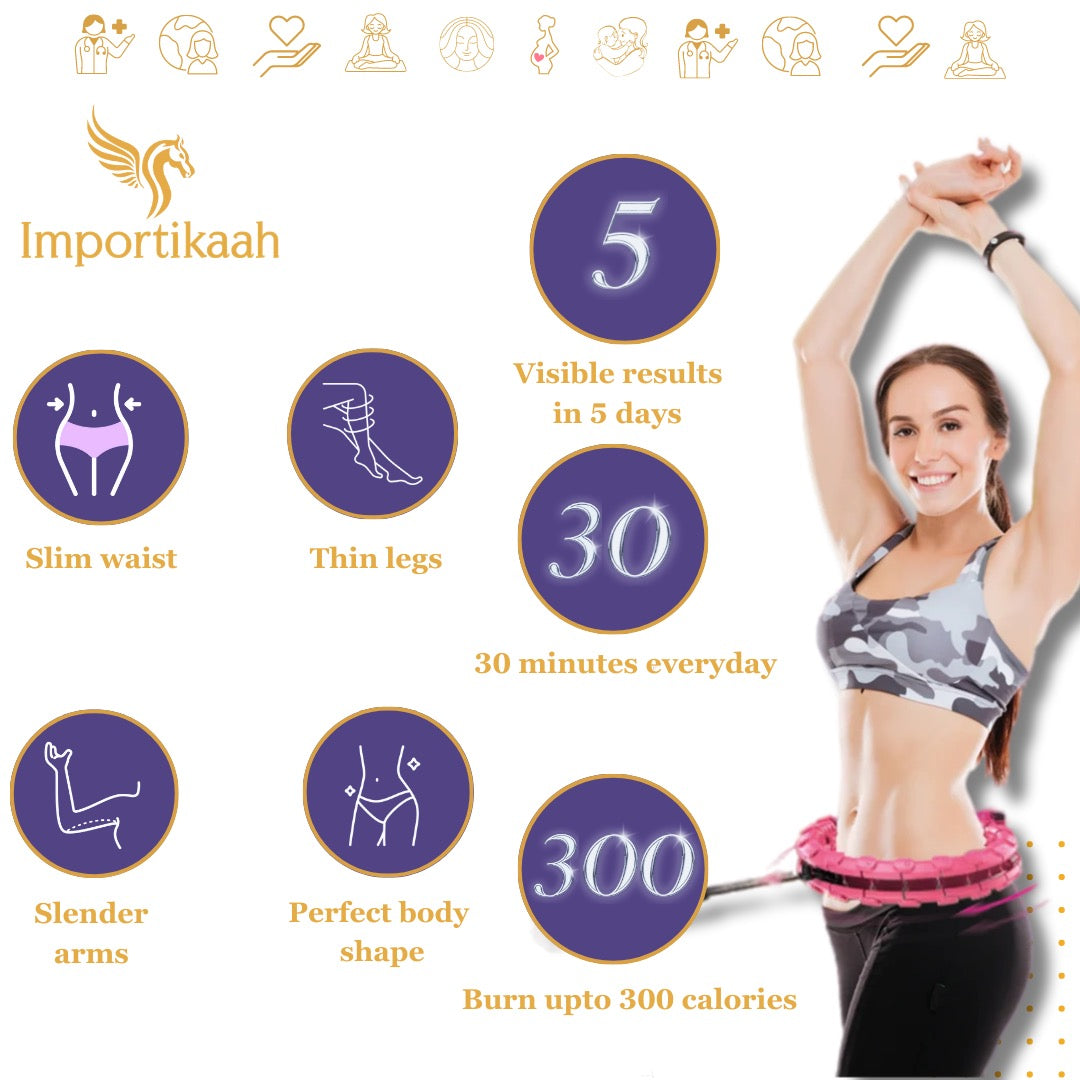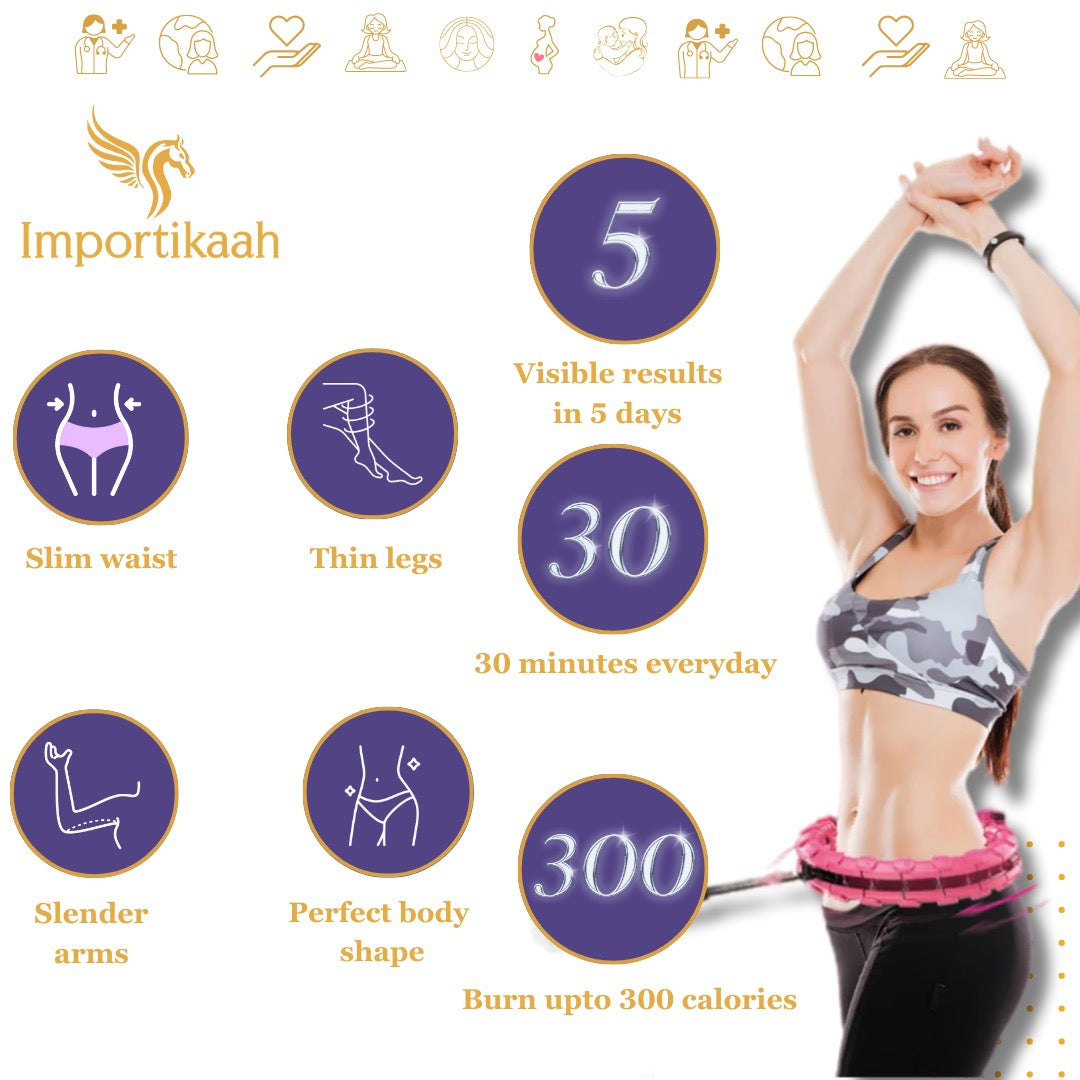 I am loving my new smart hula hoop! It's a fun way to work out, and I've seen visible results in just a few days.
The smart hula hoop has transformed my workout experience, making it enjoyable and fun. I've seen noticeable results in just five days.
I'm amazed at the progress I've made with the smart hula hoop. In just a couple of days, I've seen a visible reduction in my waistline and stomach.
The smart hula hoop has made my workouts enjoyable and effective. In just five days, I've seen a significant difference in my waistline and stomach.
I've never had this much fun working out until I tried the smart hula hoop. The results have been fantastic, with a noticeable change in my waistline in just a few days.