Regular price
Rs. 1,693.75
Regular price
Rs. 2,231.25
Sale price
Rs. 1,693.75
Unit price
per
Sale
Sold out
 Imagine No More Restless Nights 
Say goodbye to tossing and turning due to back or belly discomfort and awaken each morning refreshed and ready to greet the day! With the Importikaah Pregnancy Wedge Pillow by your side, every night becomes a five-star sleep experience.
At Importikaah, we're not just a brand; we're a lifestyle, a sanctuary where women's health, wellness, and comfort are front and center. Here to redefine your sleeping experience is our thoughtfully designed Pregnancy Wedge Pillow. Crafted to cradle you during this special journey, our wedge pillow offers the gentle yet sturdy support you've been longing for.
✨ Perks of a Peaceful Night's Rest ✨
🌹 Blissful Sleep, Cheerful Mornings: Designed to offer tailored support for your ever-changing body, promising you wake up revitalized.
👜 Your Comfort Companion on the Go: Lightweight and compact, this wedge pillow easily travels with you, because your comfort should never take a backseat.
🎀 The Ultimate Gift of Serenity: What better way to honor an expectant mother than with the gift of peaceful sleep? Show your love and care with this intimate present.
👶 For the Mom and the Mom-To-Be: Specifically engineered to cater to your unique body needs when side-sleeping, from the first to the third trimester and beyond.
🌟 Additional Comforts Just for You 🌟
Relieve, Rejuvenate, Repeat: Melt away back tension, soothe swollen extremities, and send leg numbness packing.
Stay Fresh and Cozy: Featuring Airflow Ventilation Technology, this pillow keeps you cool even on the warmest nights.
Easy to Love, Easier to Clean: The premium, machine-washable cover guarantees that maintaining freshness is as simple as a goodnight's kiss.
🌠 Features that Feel Like a Hug 🌠
Dynamic Dual Sides: One side offers plush memory foam, while the other provides firmer support. Your comfort, your choice.
Tailor-Made Support: This isn't just a pillow; it's an embrace, a caress, a commitment to your well-being. Our pillow supports you exactly where and when you need it.
Comfort Beyond Borders: Take it to bed, on the couch, or even a cozy nook at the park. Wherever you are, the Pregnancy Wedge Pillow is your haven of tranquility.
🤗 Common Questions You Might Have 🤗
✅ What's this pillow made from?
The cover is crafted from 100% Polyester Fabric and the filler uses 3D Polyester Fiberfill.
✅ What's the foam material?
It's made from CertiPur listed and Certified PU foam. The safest foam available on the market today.
✅ Can it be used for knee support?
Absolutely! While it's mainly for back, belly, and knee support during bed or sofa rest, it's especially beneficial during pregnancy!
✅ Is it machine washable?
Yes, it is! A delicate air dry wash on low heat keeps it fresh.
✅ Can I use it for postpartum support?
Yes, it's quite comfortable for resting your back during the postpartum period.
✅ How do I pack it for travel?
Fold the Pregnancy Pillow Wedge in half down the middle and roll it using both hands for easy packing.
✅ Does it make you feel hot?
The Airflow Ventilation Technology and perforated foam layer maintain a cooler pillow, enhancing your comfort while you sleep.
✅ What's the angle of the wedge?
The angle ranges from 25 to 35 degrees for optimum comfort.
✅ How thick is it?
Being a wedge, it starts from about half an inch and goes up to around 5 inches at the top. It compresses quite a bit when you lay on it.
✅ What if I don't like it?
If you're not satisfied, you can return the product within the return time period, no questions asked. Your comfort matters to us!


Elevate your sleep, enrich your well-being, and cradle your dreams with the Importikaah Pregnancy Wedge Pillow. 🌈🌟
Click to make this transformative journey of comfort your own. Your future self will thank you!  
Share
View full details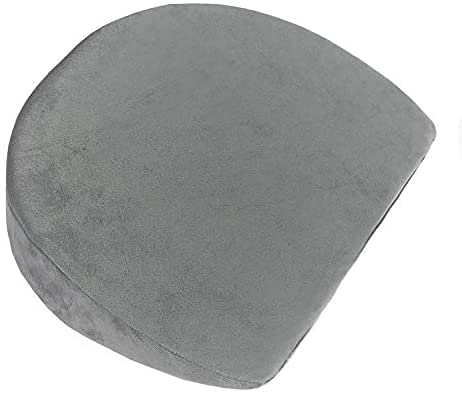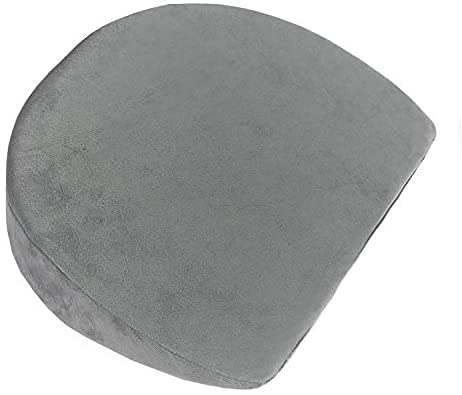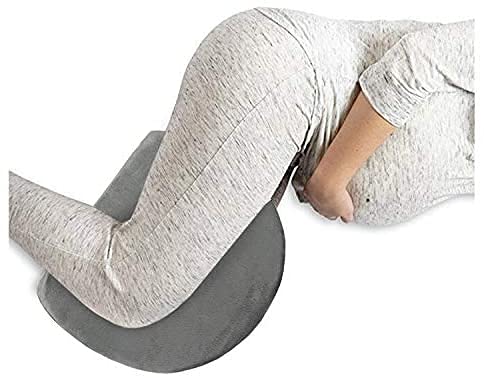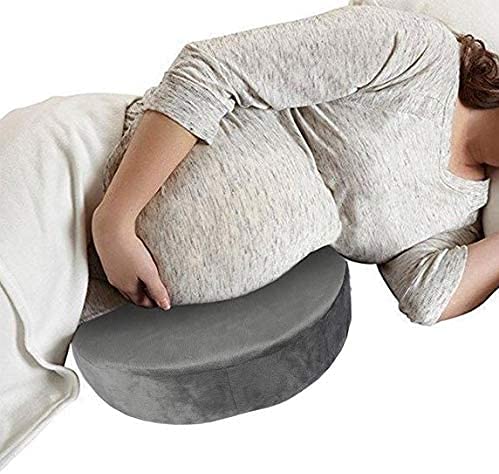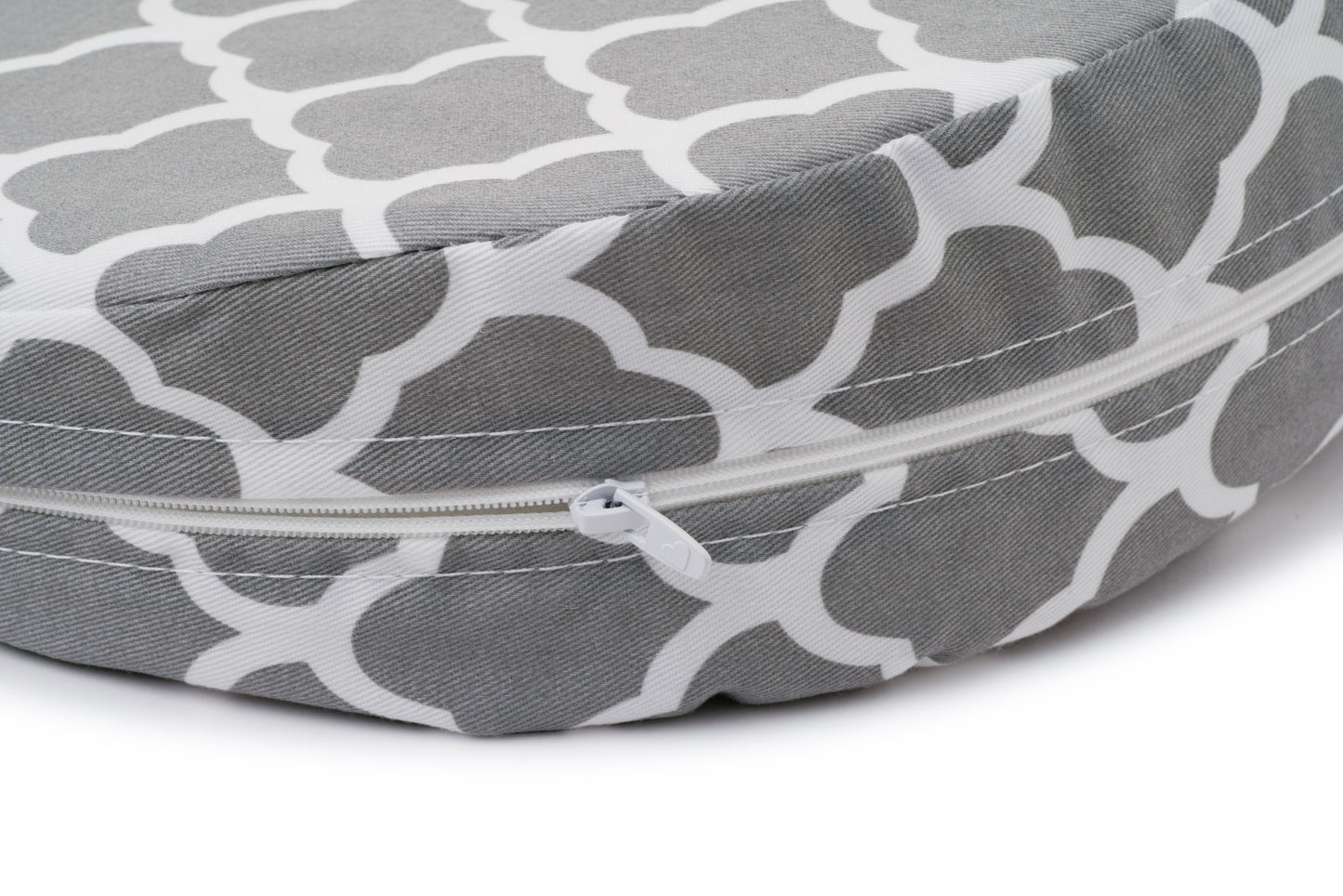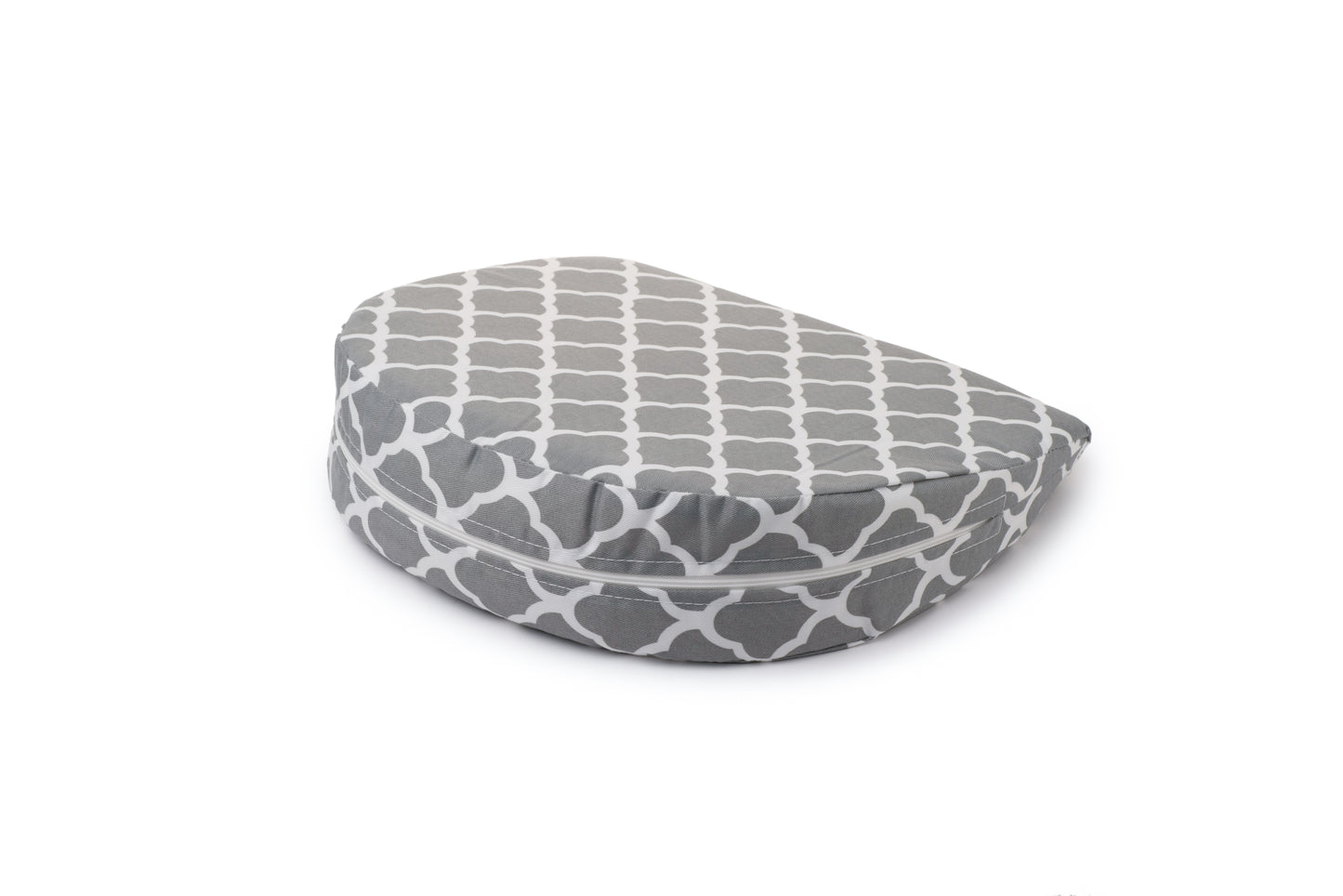 Overall, I would highly recommend the IMPORTIKAAH Pregnancy Pillow to any pregnant woman who wants to sleep better and feel more comfortable during pregnancy. It's a great investment in your health and well-being
The pillow is made from hypoallergenic materials, making it safe and comfortable for even the most sensitive skin.
This pillow is also great for postpartum recovery. It can be used to support the back and belly during nursing or while recovering from a C-section.
The pillow is easy to use and adjust. You can position it in a variety of ways to find the perfect level of support for your body.
The pillow comes in a variety of colors, so you can choose the one that best matches your personal style and décor.