Regular price
Rs. 1,197.00
Regular price
Rs. 2,499.00
Sale price
Rs. 1,197.00
Unit price
per
Sale
Sold out
Finally, Sleep Comfortably Without Your Aching Back Waking You Up Every Few Hours. 
You know that feeling when the weight of your belly pulls the entire front of your body into bed. Eventually, your skin hurts from so much stretching.
 No worries now. Importikaah Pregnancy Wedge Pillow has a perfectly graded slope and firmness to keep your body free from the stress and pull of the stomach.
 The advanced ergonomic cushioning ensures a healthier rest and a more supportive nap. 
 So that you wake up in the morning feeling refreshed and ready to face the day.
 This pillow comes with an ultra-soft removable slipcover that can be machine washed. Simply take off the cover, throw it in with your regular cold wash, then just tumble dry. 
 Product Benefits
Finally, Sleep Peacefully and Wake Up the Next Day Feeling Refreshed And Ready To Face The Day
 The Pregnancy Wedge Pillow cushions your stomach or back with a firm, comfortable support that helps keep your body free from stress while resting. Start getting better, healthier, more restful sleep so that you can wake up the next day feeling refreshed and ready to face the day. 
Enjoy Maximum Comfort And Support Whenever And Wherever You Need It.
 This wedge-shaped pillow is compact, so it won't take up much room in your bed and can travel with you wherever you need it. You can be confident about sleeping in total comfort wherever you go.
Perfect Gift For Expectant Mothers
 If you are looking for gifts for expectant mothers, then you have come to the right place. There's no better maternity present than the gift of a full comfortable night's sleep. Support her health, sleep, and belly.
Customized Comfort For Your Changing Body
 Being a side sleeper during pregnancy can place a lot of stress on the belly and cause swelling. The Importikaah Pregnancy Pillow is precision designed to offer just the right slope and amount of support you need.
Even More Benefits…
Relieves back tension and related stress

Reduces swelling in hands, legs and feet

Relieves nerve pain and leg numbness

Compact and portable-the perfect travel companion
 How To Use The Product
Place Importikaah Pregnancy Pillow under your belly, behind your back or between your knees to help you feel more comfortable relaxing or sleeping. Versatile belly wedge, back pillow or knee pillow. Helps relieve nerve pain and leg numbness, too
Unique Features Of The Product
Two-Sided Design To Regain Maximum Comfort
Two-sided design to suit moms during all three trimesters. Soft memory foam on one side, and firmer support foam on another side. As your needs and desires shift from moment to moment, simply flip it over to regain maximum comfort. 
Machine Washable
Side Sleeping Support Pillows come with an ultra-soft machine-washable slipcover. You remove the cover and toss it in with the rest of your cold wash and tumble dry when finished.
 Perfect Support for the Stomach, Back, or Knees
It has an ultra-soft slipcover that provides comfortable support for the stomach, the back, or the knees. We know a bit of pampering goes a long way in the 3rd trimester, so we pulled out all the stops and found the best material possible. 
Airflow Ventilation Technology Keep The Pillow Cooler
 Our perforated foam layer and airflow ventilation technology helps keep the pillow cooler, making it more comfortable while sleeping. It is performance-tested, durability-tested & emissions-tested. 
Portable and Compact.
From bedroom to couch to your favourite chair for napping, the Importikaah wedge pillow makes travelling easy. More convenient than oversized body pillows that are bulky and hot.
Ergonomically Designed
The ergonomically designed cushioning provides a healthier and more supportive sleep.  
Perfectly Graded Slope
Importikaah Pregnancy Wedge Pillow has a perfectly graded slope and firmness to keep your body free from the stress and pull of the stomach.
Who Is The Product For
Importikaah Pregnancy pillow is an Ideal Solution for pregnancy discomfort.
Share
View full details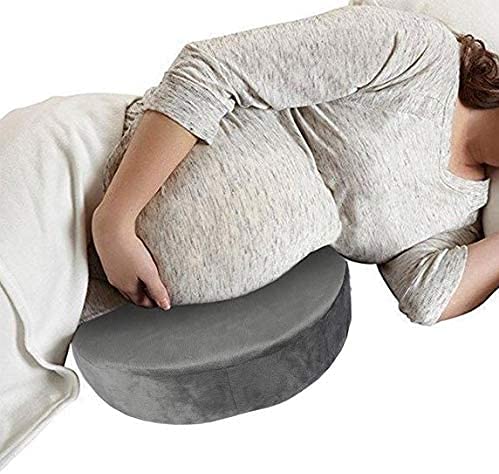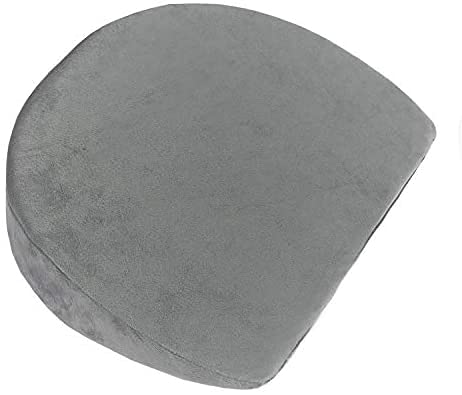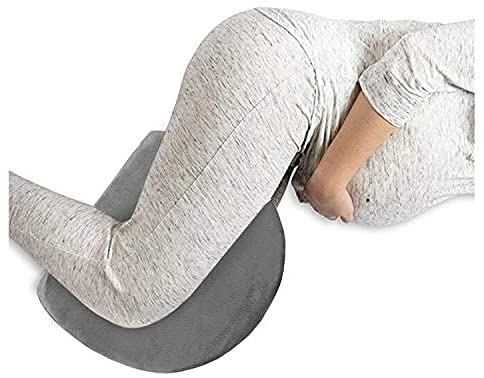 pregnacy pillow
this pillow have very good quality