Regular price
Rs. 1,099.00
Sale price
Rs. 377.00
Unit price
per
Sale
Sold out
About this item
Details same day shipping if orders placed before 3 pm or orders placed after 3 pm will be shipped next day. And we will be sending a free complimentary sample gift with manual along with this order the product will be one of any from our store. This neck pad support is suitable for injury

Function: 1. Inlaying 3 permanent magnets 2. Smooth the nerve system 3. Promote blood circulation 4. Remit the neck/waist/knees pain & cold 5. Relieves from pain 6. Help to cure cervical vertebra disease 7 .Without using of electricity & spontaneous heating 8. Safe and convenient to use 9 .Obvious effects for keeping good health

How to Use: 1. Use wet cloth to wipe the heat part of neck  before you wear them on. You will feel obvious heating on the neck after 15-20 minutes. It takes longer time if you do not make the heating parts wet. 2. It's a reusable product and can be used for very long time. 3. Just wash by hand. No need any soap. 4. Scorching hot is normal phenomenon when you first use this product. Just take off the massager

The scorching hot will disappear later. 45~ 60 minutes per day is recommended and will be more beneficial to your health. Which can permeate blood vessel.; Stimulate the acupuncture points of the body; Improve the function of body organs. 3. Tourmaline takes up 8% 4. High purity germanium powder takes up 5%  it impacts on human body: overcome fatigue

Prevent anemia; Improve the metabolism etc; Instructions: 1. Heat sensitive materials take up 18% 2. Nano bamboo charcoal materials take up 10% bamboo charcoal materials can launch far infrared ray  It is used as medical assistant kits in many places 5. Permanent biological acupuncture magnets thermoelectric micro-current stimulation; Package Contents: 1 Self heating neck pain reliever; Color: Black; Size: Standard; Material: Heat-treated
Share
View full details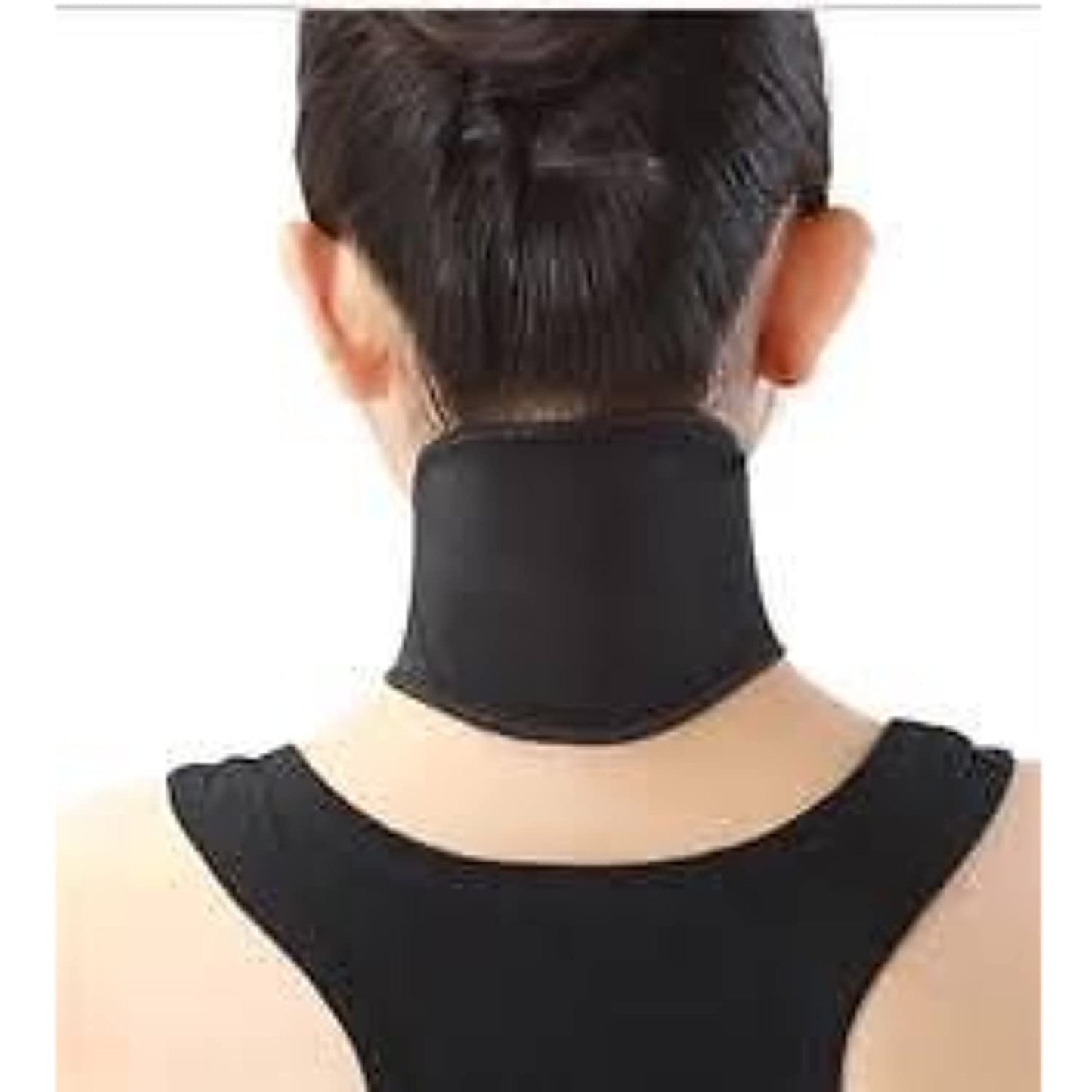 "Overall, I am extremely happy with my purchase and would definitely recommend the Importikaah Self Heating Neck Pain Reliever to anyone suffering from neck pain."
"The customer service from Importikaah was excellent - they were responsive and helpful with my questions."
"The price is very reasonable for the quality of the product."
"I have noticed a significant improvement in my neck pain and stiffness since using this product regularly."
"The product is made of high-quality materials and is durable enough to last through many uses."