Regular price
Rs. 1,008.00
Regular price
Rs. 1,499.00
Sale price
Rs. 1,008.00
Unit price
per
Sale
Sold out
Importikaah Women Butt Lifter Boyshort Booty Booster, Tummy Control Panty, Body Shaper Enhancer ButtocksWomen, Waist Control & Butt Lifter Underwear(XL)
Product Description
Instantly Gives You A Bigger Butt and Slimmer Waist
With Importikaah Butt Lifter, a unique design cut-out lifts your booty in a circular shape and adds a 3rd dimension that enhances and enlarges your body's natural curves. The silky stretchy front will flatten the stomach for a slimmer profile.
Importikaah Booty Lifting Panty is designed to help women get the sexiest body curves and wear them comfortably.
Our booty panty is made of highly breathable mesh fabric, which is soft and comfortable, and will not irritate or rub your skin.
Butt lifter panties are designed with hip openings to provide sufficient support for your hip muscles and naturally raise your hips.
Continuous wearing of Importikaah Body Shaper Butt Lifter will train your body to maintain a rounder shape and bigger size, making you look and feel sexier.
This Buttlifter body shaper works perfectly for slimming your tummy under any clothes from casual outfits to party/prom/cocktail/wedding dresses or gowns.
It's invisible under clothes with No Panty Line.
Vital Note: It will NOT magically give you a butt if you're flat. It just lifts what you have and makes it look more appealing
Product Benefits
Instantly Enhances Your Butt and Shape Your Curve
Importikaah women's waist control and butt lifter underwear enhances your butt and gives you the curve you want.
Natural Looking
The unique opening design makes your hips look more natural while being lifted. This butt lifter body shaper creates a firm and perky look under any outfit.
Great Body Shaper And Tummy Control
Butt Lifters feature a circle opening on the back designed to naturally lift your hips

.

The silky stretchy front will flatten the stomach for a slimmer profile and tummy control.
Invisible Underneath Any Type Of Clothing
Wear shapewear every day to enhance the look of your buttocks and stomach without worrying about the panty lines beneath your clothing. It works for any type of clothes like jeans, shorts or even a tight dress.
How To Use The Product
How to wear the butt lifter body shaper by yourself?
Ensure you distinguish between before and after shapewear. From a seated position, take the shapewear by the sides and put one foot at a time into it.
Stand up and pull the garment up to your waist.
Set the tightness to your preference; rotate the shapewear 360 degrees to smooth your waist, tummy, and hips.
Make sure the shapewear is not rolled up and is in its correct position.
How to clean the shapewear?
In most cases, you can't wash shapewear with everything else. Most shapewear needs to be dry cleaned, or hand washed. As shapewear comes in direct contact with the skin, you should keep your body as dry as possible without oil and clean it every time you wear it.
Product Features
360 degrees firm control butt lifter.
High grade fabric with excellent elasticity
Ergonomic design, reasonable pressure, avoids excessive compression.
Soft fabric that provides freshness and comfort throughout the day.
These stretchy boy shorts instantly give you a boost with

rear circular cut-outs

that lift and mold your booty and a stretchy front that offers tummy control
Who Is The Product For
Importikaah Butt Lifter Booty Booster is perfect for women looking to lift their butt and slim their waist to look and feel sexier.
Faq
Q.Can you see this while wearing a dress?
Answer: No, you can't see them. You can wear it as a regular panty.
Q.Do I need to wear panties with this?
Answer: You can, but not necessarily.
Can I wear it under my jeans or dress?
Answer: Yes, you can. These butt lifters are seamless and comfortable. You can wear it just like regular underwear.
Share
View full details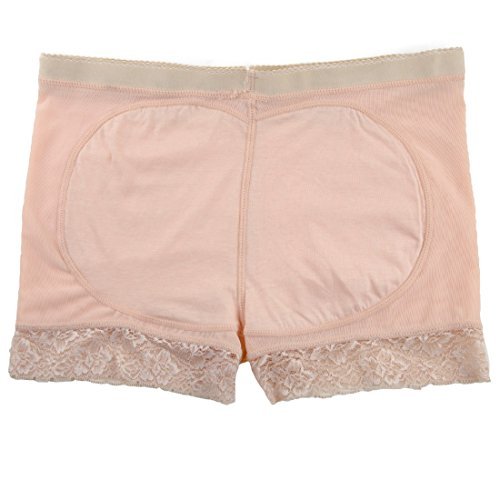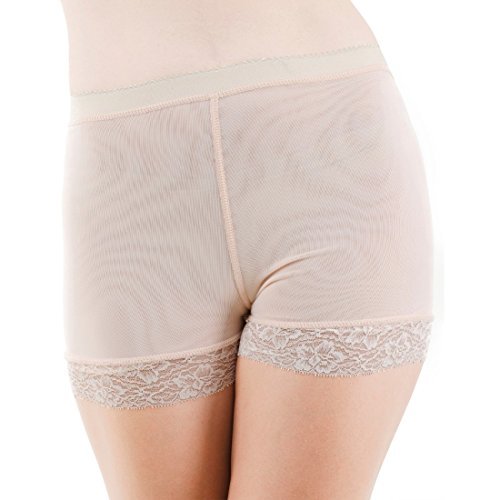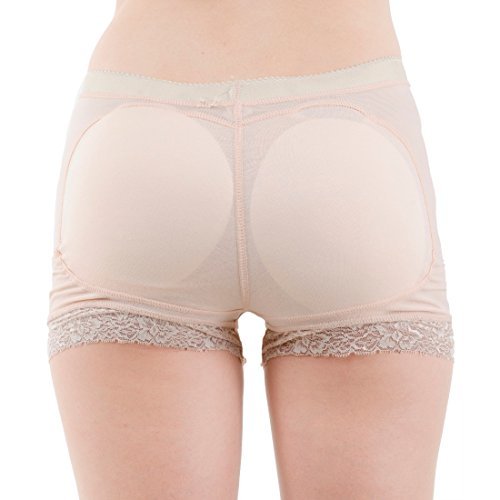 Overall, I am very happy with my purchase of the Importikaah Seamless Butt Lifter Padded Panties Enhancer Womens Underwear. They are a great product that really works and has made a big difference in how I feel about myself.
These panties are also very affordable and a great value for the price. They are a great investment that has made a big difference in how I feel about my body.
The sizing of these panties is very accurate and true to size. They fit me perfectly and are very comfortable to wear.
These padded panties have greatly improved my confidence and body image. I feel more confident and sexy in my clothes and have received many compliments.
The material used in these panties is very breathable and comfortable to wear for extended periods of time.