Regular price
Rs. 2,231.25
Regular price
Rs. 3,124.11
Sale price
Rs. 2,231.25
Unit price
per
Sale
Sold out
Let's be real—sitting for too long is a drag, especially when your legs start complaining. That's why we, at Importikaah, set out on a quest to make every journey more comfortable. We believe travel should be fun, not a pain in the...legs.
Picture this: you're crammed in a plane seat or at your work desk, and your legs need some lovin'. Inflate our super-easy Importikaah footrest and voila! Instant comfort zone for your feet and legs!



Quick Hits You'll Love: 
Cozy Up Anywhere: Turn flights into cozy corners or office desks into foot spas! Great for road trips and camping too. 
Kid-Friendly: Creates a perfect napping spot for the little ones during flights. 
Health Booster: Improve blood circulation and bid farewell to swollen legs and painful backs. 
Worry-Free Use: Inflate it fast and deflate even faster, thanks to our simple design. Plus, it's made from eco-friendly materials! 
Gift it!: Comes with a BONUS dust cover and is lightweight enough to be a thoughtful gift. 
How to Use the Product ?
Just open the valve, blow some air into it (mouth or pump works!), and seal it up. Easy peasy!


Tips and Tricks 📝
Keep away from sharp stuff and fires, okay?

Double-check with airlines before you inflate this buddy onboard.

It comes with a dust cover to keep it squeaky clean.




Questions You Might Have 🤔

How long to inflate? 

Couple of minutes max, mouth or hand pump works.




Will it annoy the person in front?

Nope, they can still recline their seat.




Easy to clean?

Yep, and we include a free dust cover to help!




Ready for Leg-Level Luxury? 

If you're all about making the most of every journey, don't miss out on this game-changing footrest. 




Get yours and travel like never before!




Click 'Add to Cart' to Rest and Rejoice




Share
View full details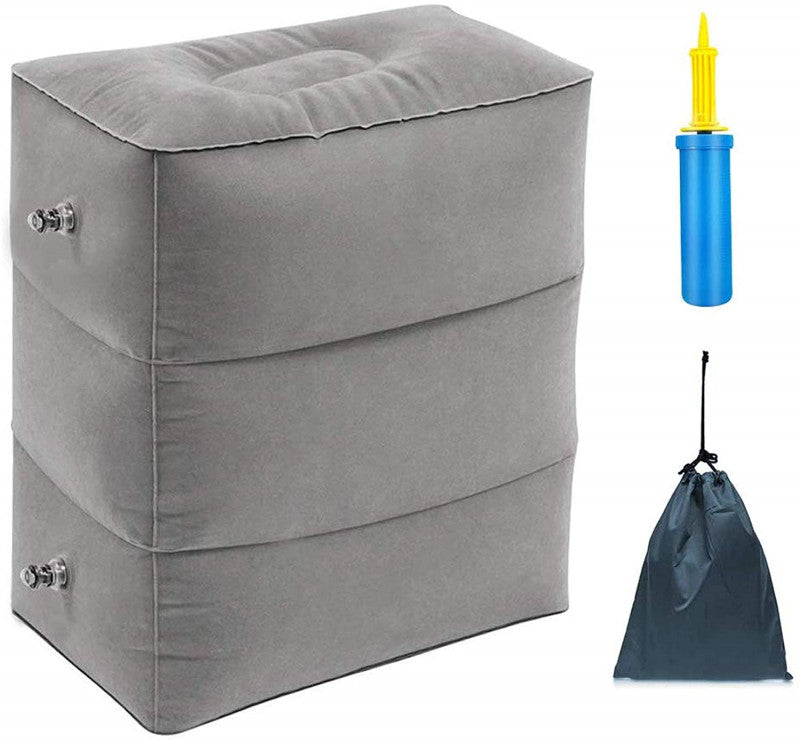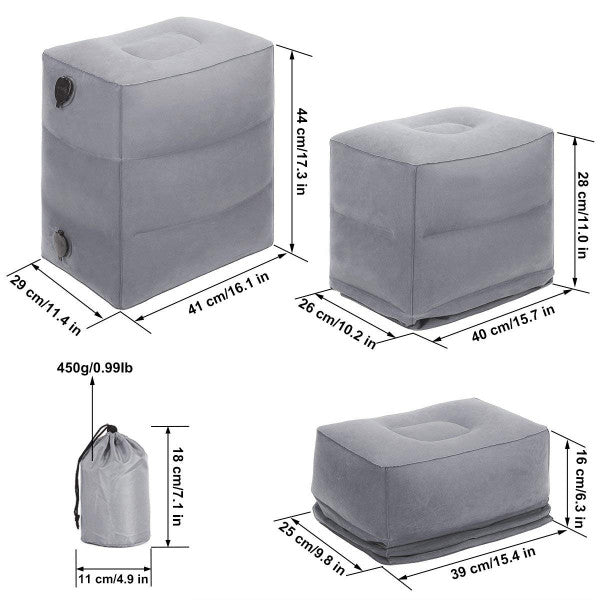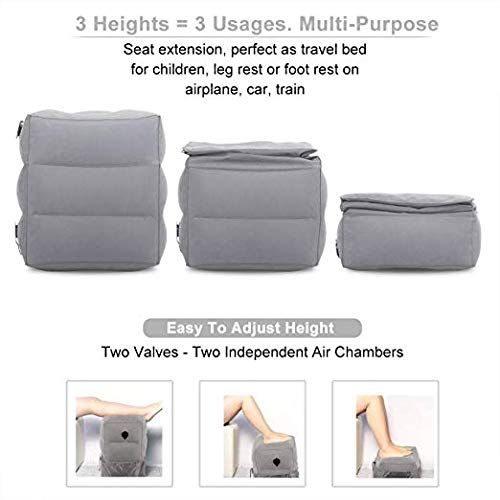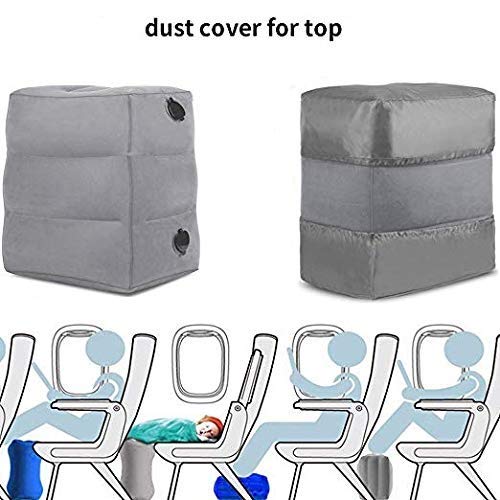 Easy travel
We are traveled by Emirates from india to USA . It's very helpful for us. It's very easy to use.
Excellent product for long air travel
It has been wonderful experience using this product on my 15 hr flight.
Great travel product to make air journey comfortable
During our trip to India from USA, my 4yr old daughter was not able to sleep properly at night in sitting position. So I bought this one in India and during return journey I used this at night to fill up the vacant leg space in front of her seat. As a result her economy seat turned into a business class flat seat and she slept through the night. We flew in Qatar Airlines and after going through all the reviews about how some airline can prevent the use of it, I inflated it only during night after the dinner was served and immediately covered with the blanket.
useful for travelling
it is really very useful in long journey