Regular price
Rs. 1,425.89
Regular price
Rs. 2,231.25
Sale price
Rs. 1,425.89
Unit price
per
Sale
Sold out
Attention Pregnant Women
NOW! DRIVE WITH CONFIDENCE WITHOUT WORRYING ABOUT YOUR UNBORN CHILD WITH THIS SIMPLE DEVICE
Dear Expectant Mother,
According to a study, More than 170,000 pregnant women are involved in car accidents every year, resulting in thousands of lost pregnancies.
You see, The issue is the increased risk of injury to both mother and baby in the event of a crash during pregnancy or even during a bump. 
Many pregnant women may not be able to judge the vehicles on the road due to dizziness, fainting spells, or other symptoms of morning sickness and this may lead to accidents. 
Also, they might feel uncomfortable pressure caused by the lap belt pressing into your belly?
So to avoid the risk of injury to your belly, the Importikaah Pregnancy car seat belt adjuster has come to the rescue to provide more comfort.
Why You need a Pregnancy Car Seat Belt adjuster
It eliminates

uncomfortable pressure on the abdomen
It Protects the

unborn child

It Offers the mother

greater comfort and lightness

while driving
It  avoids the risk of getting injured during an accident
EASY TO USE 
The pregnancy Seat Belt makes the belt sit across the thighs, instead of over the belly which causes much discomfort for growing bellies. 
It allows the pregnant driver to focus on driving, as well as makes pregnant passengers more comfortable and safer. 
✅SKIN FRIENDLY, SOFT, AND NON TOXIC 
Our seat belt pad is designed to provide you more comfort. We choose soft polyester as the surface material of our product, it is SKIN-FRIENDLY and very SOFT.
Another reason we choose polyester is that it will not lose color so you don't have to worry about the color of your clothes. 
You will not feel uncomfortable while driving for a long time . 
✅SEAT BELT COVER TO AVOID RUBBING YOUR NECK
Packed with 1 pc of seat belt cover that can avoid belt rubbing your neck. The belt cover is made from friendly and very soft materials to protect and relieve your shoulders pressure
✅EASY TO INSTALL AND PRACTICAL FOR DAILY USE
Pregnancy Seat Belt Adjuster for Pregnant Moms, It is easy to install, and doesn't take extra time to unstrap and re-strap so that it is more practical for daily use. 
It not only retains the original security function of the original car seat belt but also protects the safety of the pregnant woman and also ensures the safety of the unborn baby
✅FREE SIZE COMPATIBILITY
Car belt adjusters can be fastened tightly in the car seat, it's not movable, and no matter if you are petite/skinny, or full-figured. 
It's working for pregnant women, beer belly, or some people with wounds in the abdomen, it can help reduce the discomfort while driving.
Vital Note: If you are switching seats/cars a lot, (like from driver to passenger, or own 2 cars or more), we recommend buying two at one time, so you don't have to remove & install it every time.
Who needs this?
It is for those  who drive frequently and they are
Pregnant women

People with wounds in the abdome

Gift for a pregnant friend
People have undergone surgery in the belly recently
Share
View full details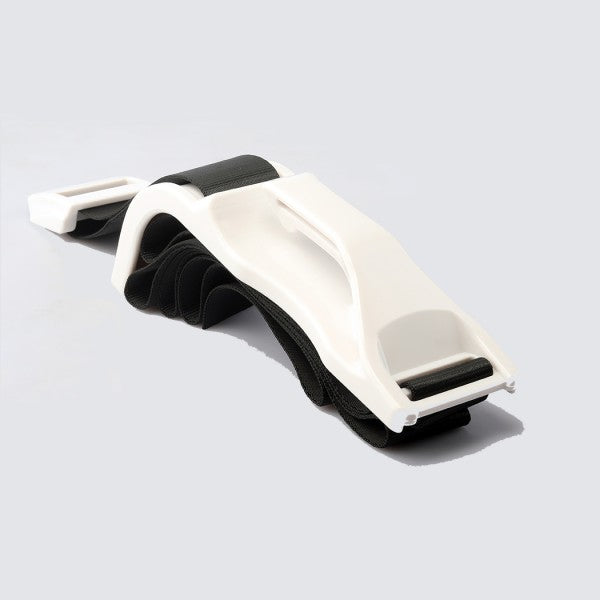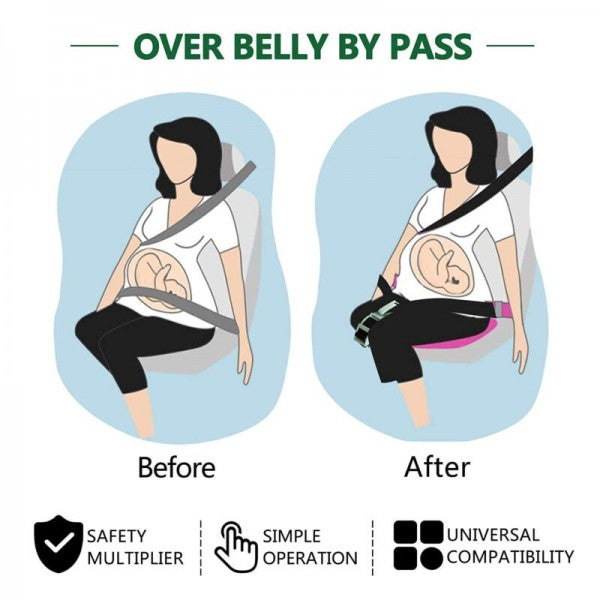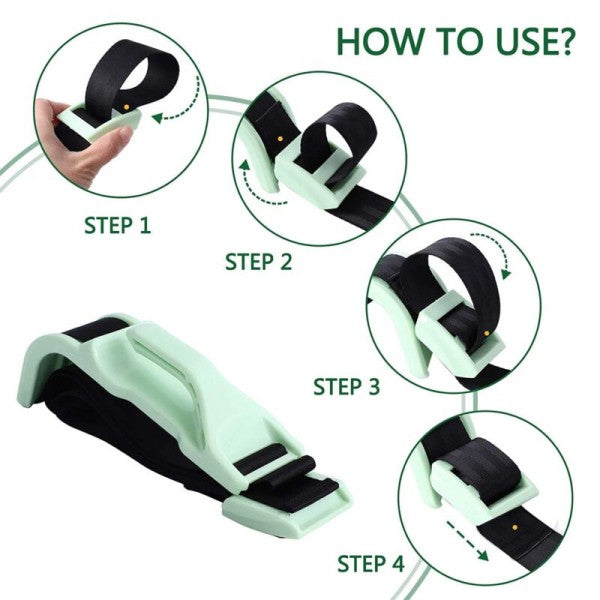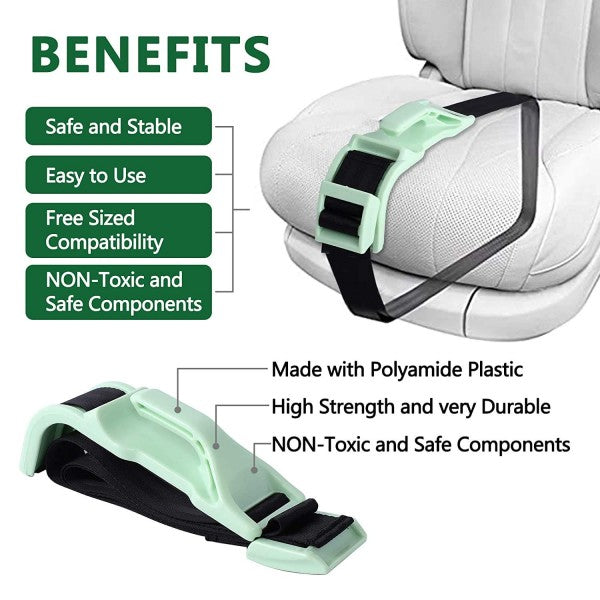 Very good
It's very good product and delivered properly. Never expected like this. Very good product
I found the product very easy to install and use, even without any prior experience.
The price of the product is very reasonable, especially considering the level of comfort and safety it provides.
I appreciate the fact that the product comes in different colors, allowing users to choose the one that best fits their style.
The adjustability of the product is also great, as it can be easily adjusted to fit women of different sizes