Regular price
Rs. 1,774.11
Regular price
Rs. 3,213.39
Sale price
Rs. 1,774.11
Unit price
per
Sale
Sold out
In the glow of motherhood-to-be, Importikaah knows that every woman deserves nights sprinkled with dreamy sleep and days filled with unstoppable love. 
Our mission is to empower women to embrace the beauty and challenges of pregnancy, enhancing their lives one comforting touch at a time. 
The Dream Belt is more than a maternity accessory—it's a commitment to keeping expectant mothers and their partners intimately connected throughout this magical journey. 
Cradle in Comfort, Nestle in Love 🌟
✅ Couple's Harmony: Forget the barricade of pillows—our Dream Belt ensures you can snuggle closely and comfortably with your partner, reinforcing love in every trimester.
✅ Cloud-like Support for Your Bump: Ingeniously designed with memory foam and a stretchy, adaptable fabric, this belt offers you unparalleled support, growing with you day by day.
✅ Say Goodbye to Pillow Forts: Easy-to-secure hooks and a plush fabric means you're signing up for a 'no-slip, all-night' comfort. As your body changes, your Dream Belt adapts—no extra pillows required!
✅ Ever-Fresh, Ever-Clean: Our machine-washable cover guarantees you'll always have a fresh and clean sleeping experience.
✅ Dream Freely: Wrap the Dream Belt around your cherished bump and welcome back the serenity of effortless sleep and dreamy nights.
🌸 Pioneering Softness, Empirical Excellence 🌸
✨ Gentle to Your Skin: Crafted with the softest, breathable cotton, you can wear our Dream Belt directly on your skin or over your PJs—it's your sleep, your choice.
✨ Co-Created with Experts: We didn't just consult the experts, we included midwives and pregnant women in our design process to ensure our Dream Belt meets the highest standards of comfort and practicality.
✨ Flexibly Yours: Your body changes, and so does our Dream Belt. It's your most reliable comfort companion from the second trimester to the joyous end.
💌 Your Every Query, Answered with Heart 💌
Q: When to Embark on this Comfort Journey?
A: The Dream Belt is your second-trimester best friend, right up to the moment you hold your bundle of joy.
Q: Outgrown the Belt?
A: Worry not! Our Dream Belt flexes and stretches just like you do, adapting effortlessly to your changing silhouette.
Q: A Belt for All Sleep Styles?
A: Indeed! Flip sides or change positions; the Dream Belt is designed to give consistent support no matter how you find your nightly comfort.
Through our Dream Belt, Importikaah seeks to stand by women at this transformational phase, accentuating the joy, comfort, and love that pregnancy brings. 
It's not just about products; it's about creating happier families, one comforting moment at a time.
Seal your nights with love and comfort. Order your Importikaah Dream Belt today, and transform the way you embrace motherhood—and each other!
Share
View full details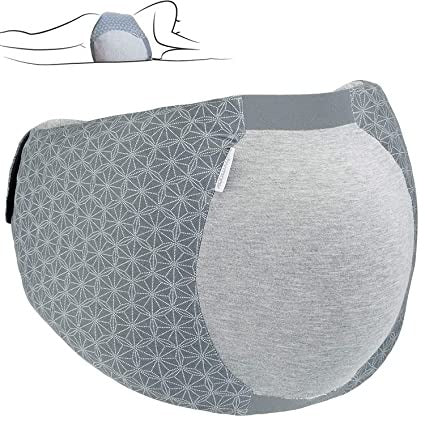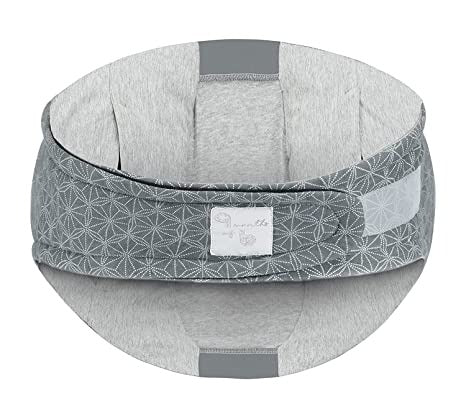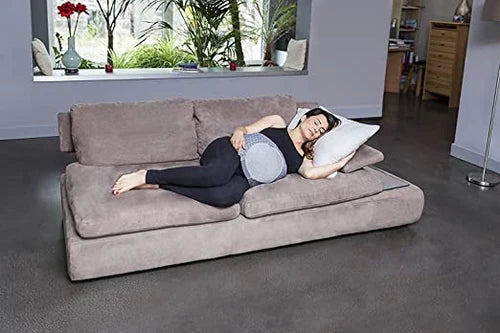 It is also a great option for anyone who is looking for a sleep aid that is specifically designed for pregnant women
It is made from soft, breathable material and provides gentle support to the abdominal area, which can help to reduce discomfort and pressure during sleep.